Ted is one of our most interesting writers and his new book, a compilation of the greatest standards of Jazz is hard to put down. As a young performer, Ted learned quickly that your credibility was irreparably damaged if you admitted on a gig not to know any one of a group of songs. He decided to write them down. And I'm glad he did.

Review:

"If you look up just one title in The Jazz Standards, before you
realize it you will have spent an intriguing hour or two learning
fascinating and new things about old songs that you have
known most of your life."
- Dave Brubeck

Jazz Standards was a Christmas gift from son #1 and it is much appreciated. It is popcorn for the soul and the heart - you just can't read one entry. His histories of the songs are fascinating, and his recommendations of classic renditions is superb. With the existence of YouTube it is possible to spend a highly enjoyable few hours searching out the recommendations and comparing them with your favorites.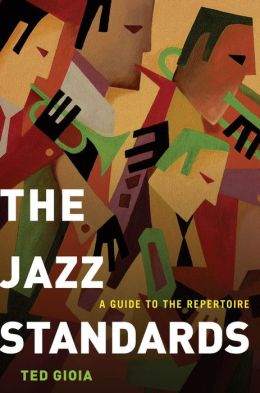 Ted, by the way, is the brother of poet Dana Gioia. They must have had remarkable parents in South Central LA. Of Mexican and Sicilian descent. As good a combination as Irish and Sicilian.

See link for Ted's website. Worth the visit.
Support the arts. Buy the book. Well worth the investment.


---
Replies:
---
The contents of this post represent the views of the author. NDNation.com is not responsible for its contents.